Eid Ul Fitr celebration 2019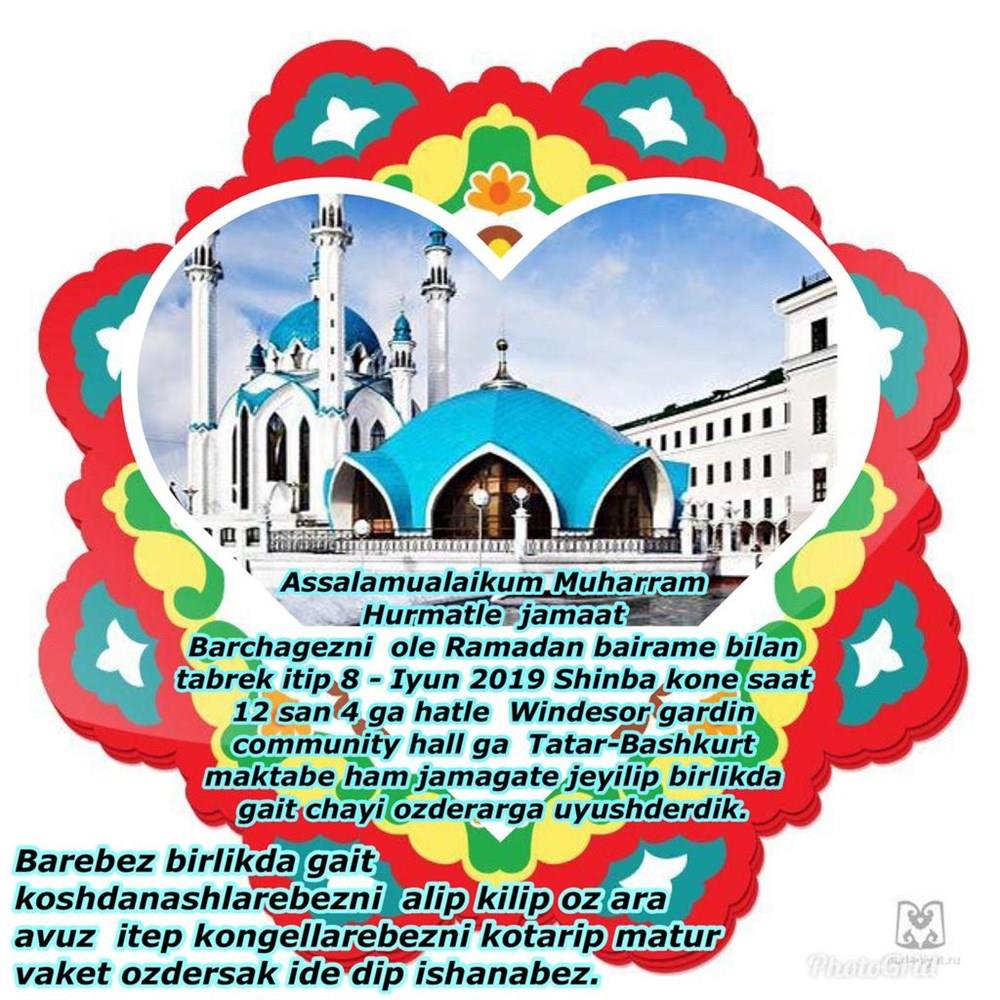 June 08, 2019
The Tatar-Bashkurt Ethnic School and Community would like to invite you all to celebrate Eid Ul Fitr together. This is a great opportunity to get everyone together to celebrate Eid, so bring a plate of food to share and come celebrate. We hope to see you all there on Saturday 8th June 2019 12-4pm at the Windsor Gardens Community Hall (Danby Ave, Windsor Gardens).
Assalamualaikum Muharram Hurmatle jamaat
Barchagezni ole Ramadan bairame bilan tabrek itip 8 - Iyun 2019 Shinba kone saat 12 san 4 ga hatle Windesor gardin community hall ga Tatar-Bashkurt maktabe ham jamagate jeyilip birlikda gait chayi ozderarga uyushderdik.
Barbez birlikda gait koshdanashlarebezni alip kilip oz ara avuz itep kongellarebezni kotarip matur vaket ozdersak ide dipishanabez.
LISTEN TO THIS POST

---