Exhibition at Islamic College during Ramadan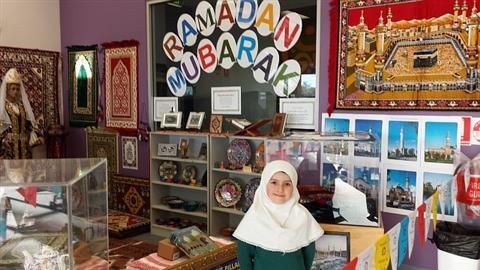 July 01, 2013
As part of celebrations for the holy month of Ramadan, in the library of the Islamic College of SA special exhibition organized. Bright and colourful display showed the effect and influence of Islam in Tatarstan and Turkey. It provided a visual delight for the students, staff, parents and visitors.
Moreover it reflected the School's unique cultural diversity which is a reflection of multiculturalism in Australia.
Display was organized by Mrs Rumeysa Emniyet and Ms Musharraf Valiyff.